Stay Away Introduces New Android App, Creates awareness about smartphone usage and how users can limit utilization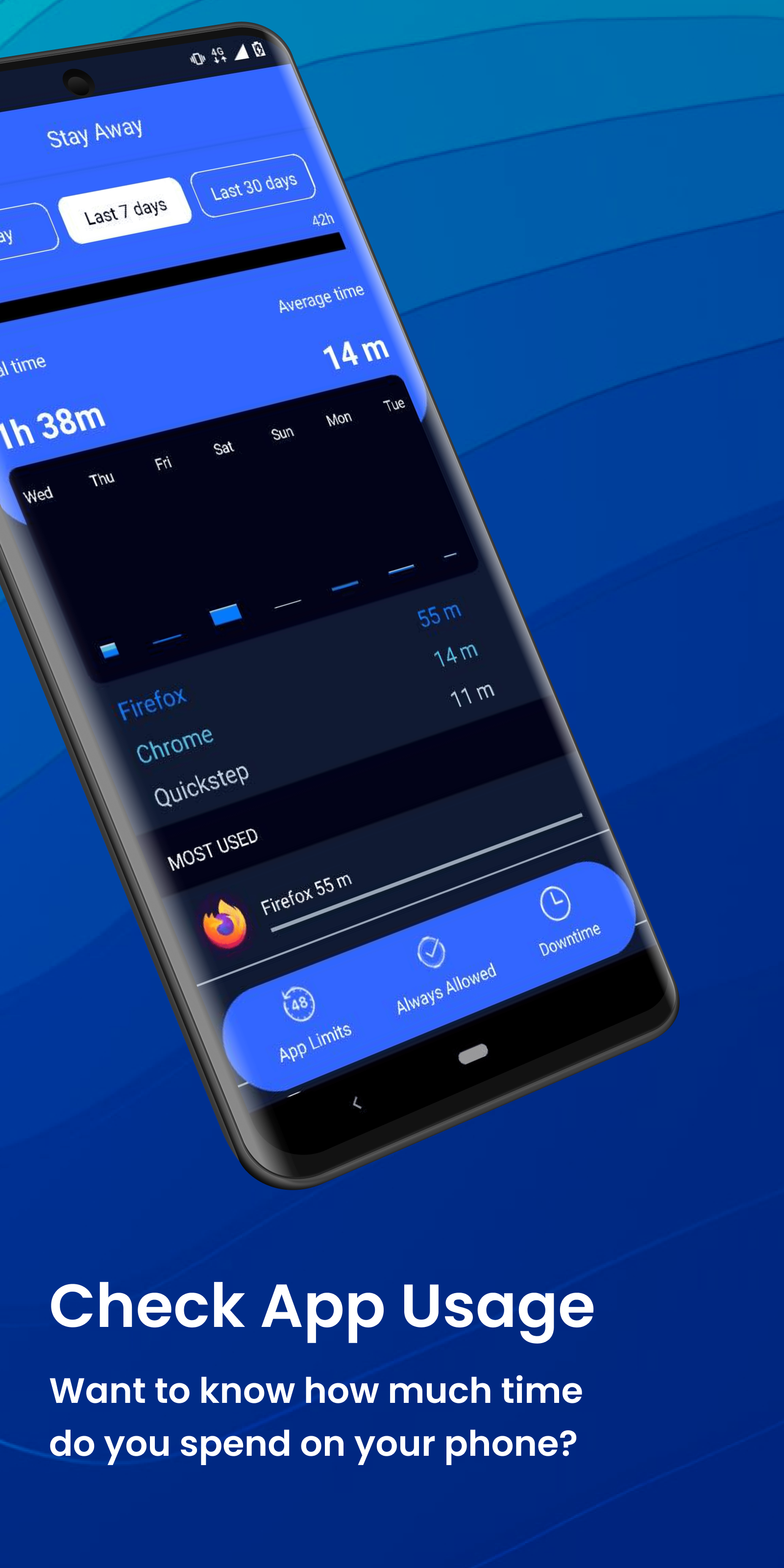 Thanks to the newly launched "Stay away" android app, the world can now measure and control its smartphone usage with regards to health and productivity. The android app is out to help the modern world curb its obvious phone addiction.
Despite its immense value to the world, smartphones have crippled certain aspects of life like socialization. With the growing number of phone apps, people no longer have to socialize or network with each other to achieve both social and professional goals. The app has premium features that enable users to limit their phone usage and become more productive. Stay Away opines that the average person globally spends 3.5hrs per day on their smartphones which decreases productivity. Stay Away app estimates the time usage of each app used on the phone and has created 3 core features that will help to minimize phone usage. The three core features include; Setting usage limit (10 minutes App Limit) to apps on which you spend more time, Setting the downtime where apps will be having no access, and allowing some important apps even in the downtime.

To top it off, the team behind Stay Away has indicated that they will keep the app updated with weekly articles to help people stay focused & productive. One of these articles majorly talks about Smartphone Addiction. These days, smartphones have become one of the vital tools of living. Having the opportunity to work, socialize, and have fun from a portable device as a smartphone has directly increased the tendency for humans to become stressed because now, people are always busy playing or working. Smartphones have adversely reduced sleep time/change in sleep patterns, lack of concentration, reduced attention span, and ultimately decreased productivity. It goes without mentioning that the aforementioned factors are injurious to one's health.
To combat all the shortcomings of smartphones, Stay Away introduces Android App which takes into consideration all of these issues. The App is for all gender and it is for adults between the ages of 22 and 55 years old. Stay Away App works by using an App Usage Tracker to track smartphone usage time and limit its overall usage when the feature is enabled.
With the mission statement – "Stay away from your smartphone & be productive, Stay Away Android App has the capability to; avert insomnia disease, increase productivity, prevent myopia disease, and increase real thinkers."
To download the Stay Away app, click here.
For more information, follow Stay Away's Instagram Page or use the media contacts below.
Media Contact
Company Name: Stay Away App
Contact Person: Aakash
Email: Send Email
Address:402, Vireshwar Heights, Khopoli
City: Mumbai
Country: India
Website: https://www.stayawayapp.com/