DevOps Market Growth, Opportunities Business Scenario, Share, Growth Size, Scope, Key Segments and Forecast to 2028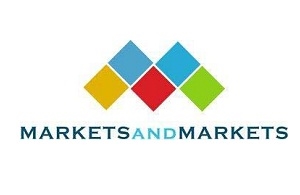 Broadcom (US), Microsoft (US), IBM (US), Atlassian (Australia), Google(US), AWS (US), Oracle (US), Cisco (US), Micro Focus (UK), and GitLab (US).
DevOps Market by Type (Solutions and Services), Cloud Deployment Model (Public and Private), Organization Size (SMEs and Large Enterprises), Verticals (Telecommunications, IT & ITES, and BFSI) and Region – Global Forecast to 2028
The DevOps market size is expected to grow from USD 10.4 billion in 2023 to USD 25.5 billion by 2028 at a Compound Annual Growth Rate (CAGR) of 19.7% during the forecast period. DevOps unifies people, processes, and technology in application design, development, delivery, and operations by combining development (Dev) and operations (Ops). DevOps makes it possible for formerly separate tasks such as development, IT operations, quality engineering, and security to coordinate and collaborate. Teams use DevOps culture, methods, and technologies to boost their trust in the applications they develop, improve how well they meet client expectations, and move more quickly toward business objectives. DevOps enables teams to continuously provide consumers with value by creating better, more dependable products.
Download PDF Brochure: https://www.marketsandmarkets.com/pdfdownloadNew.asp?id=824
IT and ITeS segment to capture a large market share during the forecast period
The DevOps market, by vertical, includes BFSI, healthcare and life sciences, telecommunication, IT and ITeS, retail and consumer goods, government and public sector, energy & utilities, media and entertainment, education, manufacturing, and other verticals. In the IT and ITeS sector, DevOps has undergone a revolution. IT operations and software development are combined in the DevOps methodology. The system's development life cycle will be sped up, and high-quality software will be delivered continuously. The industry's integration of code, application administration, and application maintenance depends on DevOps developers. Automation and procedural consistency are the core principles of DevOps. The concept of security is one of the most important challenges that any organization or corporation must face, especially those in the IT and ITeS sector. The issue of security is peculiar since there is a greater possibility of automating issues as users automate more. Due to the fundamentally managed nature of every automation in this industry, the DevOps concept has a lot of potential for development. Lastly, DevOps engineers identify potential vulnerabilities the IT system might face and create strategies to protect it from them. Engineering efforts also concentrate on developing systems that are resistant to breaches in order to defend the system from attackers.
Large enterprises segment to capture a large market share during forecast period
The DevOps market has been segmented by organization size into large enterprises and SMEs. As per organization size, Large enterprises are expected to capture a large market share during the forecast period. Large businesses can maintain the Software Development Life Cycle (SDLC) through the use of DevOps. To enhance and automate the development and operation processes, large businesses are actively investing in various SDLC phases. Large businesses' need for adaptable, scalable, and convenient services will likely spur industry participants to develop fresher technologies and creative fixes. Another strategy for implementing DevOps involves adding a new line item to the budget for the business: setting up an internal DevOps department. The hiring of DevOps experts with formal training is unquestionably advantageous. Unfortunately, there is currently a dearth of genuinely excellent DevOps professionals on the market. According to secondary data, large enterprises are not only implementing DevOps, but more than 90% have already experienced or anticipate having significant benefits. These include improvements in delivery speed, development and operations costs, defect detection, capacity for innovation, and a host of other factors, ranging from 17% to 23%.
Inquire Before Buying: https://www.marketsandmarkets.com/Enquiry_Before_BuyingNew.asp?id=824
Major vendors in this market are based in North America and Asia Pacific. Broadcom (US), Microsoft (US), IBM (US), Atlassian (Australia), Google (US), AWS (US), Oracle (US), Cisco (US), GitLab (US), To The New (Singapore), Cigniti (India), are among a few leading players operating in the DevOps market. These vendors can concentrate on forming fresh connections and partnerships. It will allow the business to increase its market share. These vendors benefit financially from opportunities to acquire significant high-tech companies. R&D expenditure has been consistently increasing due to their focus on high-growth and high-value opportunities in the form of innovations and cutting-edge technologies. These vendors have invested heavily in CAPEX to acquire more companies to strengthen their existing cognitive, cloud, and security capabilities.
Progress Software Corporation
Progress Software Corporation helps companies drive faster cycles of innovation, fuel momentum, and accelerate their road to success. Progress (Nasdaq: PRGS) is committed to advancing business in a technology-driven world. Progress helps clients to build the apps and experiences they need, deploy them where and how they want, and manage everything safely and securely. Progress is the trusted provider of the best products to develop, deploy, and manage high-impact applications. Progress is used by hundreds of thousands of businesses, including 3.5 million developers and 1,700 software organizations, to confidently accomplish their objectives. The company offers its products and services in diversified industry verticals, including banking, finance, manufacturers, healthcare, life sciences organizations, internet service, and telecom providers, transportation companies and airlines, educational institutes, and government and public-sector agencies. The company has a presence in North America, Latin America, Europe, the Middle East, and Asia Pacific
JFrog Ltd.
The JFrog Software Supply Chain Platform, powered by a "Liquid Software" concept, is a single system of record that enables enterprises to swiftly and securely develop, manage, and distribute software while ensuring its availability, traceability, and tamper-proof. Additionally, the integrated security features assist in locating, fending off, and fixing weaknesses and threats. The self-hosted and SaaS versions of JFrog's hybrid, all-purpose, multi-cloud platform are offered by the top cloud service providers. JFrog solutions are used by millions of users and 7,000 plus clients globally, including most of the Fortune 100, to securely embrace digital change. The software supply chain is powered and managed by JFrog's end-to-end, hybrid, universal DevOps Platform, which enables businesses to continually and securely distribute software upgrades across any system. This platform serves as the vital link between the creation of new software and its eventual deployment, laying the groundwork for the current DevOps paradigm. They help companies create and distribute software more quickly and securely while enabling engineers to work more productively. The company offers its products and services in diversified industry verticals, including financial services, automotive, healthcare, technology, gaming, and government. The company has a presence in North America, Europe, the Middle East, and Asia Pacific
Media Contact
Company Name: MarketsandMarkets™ Research Private Ltd.
Contact Person: Mr. Aashish Mehra
Email: Send Email
Phone: 18886006441
Address:630 Dundee Road Suite 430
City: Northbrook
State: IL 60062
Country: United States
Website: https://www.marketsandmarkets.com/Market-Reports/devops-824.html