According to DelveInsight's' estimates, Gout Market in 7MM is expected to show positive growth, during the forecast period (2019-2032)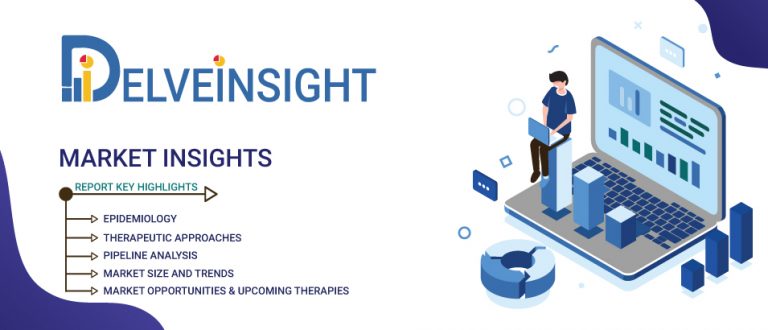 The Gout Market Insights report from DelveInsight provides a thorough understanding of the Gout Market size by treatment, epidemiology, emerging therapies, Gout market share of the various therapies, and the current and forecasted Gout Market size from 2019 to 2032 divided into the 7MM (the USA, EU5 (Germany, France, Italy, Spain, and the UK), and Japan) regions.
Gout: An Overview
Gout is a common form of inflammatory arthritis. It's due to a crystal called uric acid. Gout causes pain and swelling in one or more joints. It typically affects the big toe. But it's also found in other joints, including the knee, ankle, foot, hand, wrist and elbow. It is more common in men than in women. Gout usually develops in middle age.
Download a sample copy of Gout report offering- https://www.delveinsight.com/sample-request/gout-market
Regions Covered in the Gout Market Report
The United States
EU5 (Germany, France, Italy, Spain, and the United Kingdom)
Japan
Key Takeaways from Gout Market Report
The US Population reported physician-diagnosed prevalent gout. The male to female ratio was 3:1.
In the UK, based on the Clinical Practice Research Data Link, the prevalence of gout was 2.49% (95% CI, 2.48-2.51%) in 2012.
Gout is common in Europe, with studies in France, Germany, Greece, Italy, the Netherlands, Spain and the UK findings a gout prevalence ranging from 1% to 4% for the period 2003-2014, which has been confirmed in subsequent studies from other European countries.
Gout Epidemiology Insights
When there is too much uric acid in the body, uric acid crystals (monosodium urate) can build up in joints, fluids, and tissue within the body. Hyperuricemia, however does not always cause gout, and hyperuricemia without gout symptoms does not need to be treated.
Gout Epidemiology Segmentation in the 7MM
Total Prevalent Cases
Gender-specific Prevalent Cases
Age-specific Prevalent Cases
Diagnosed and Treatable Cases
The treatment of gout is divided into three phases: treatment of the acute attack, uric acid-lowering therapy, and prevention of acute flares. Treatment of acute attacks: For the treatment of acute attacks NSAIDs (nonsteroidal anti-inflammatory drugs), corticosteroids and colchicine are used. Health care providers may prescribe a short-treatment course of anakinra (Kineret), a biologic drug, though this medication is not FDA-approved for the treatment of gout. Though the US FDA does not approve this rheumatoid arthritis drug for gout treatment, it can quickly relieve gout symptoms for some patients.
Gout Market Insights
Recent advances in technology, together with a better understanding of the pathophysiology of gout, have led to better non-invasive tools facilitating the diagnosis and management of gout. The accelerating use of ultrasound and dual-energy computed tomography is contributing to improvements in gout diagnosis, study, and management.
Major Gout Treatment Options
NSAIDs (Indomethacin, naproxen, etc.)
Corticosteroids (Prednisone, methylprednisolone, and triamcinolone)
Colchicine
Drugs to reduce excess uric acid (allopurinol, febuxostat, probenecid, lesinurad, etc.)
Gout Emerging Therapy Assessment
Key players, such as Dyve Biosciences, Selecta Biosciences, LG Chem, Horizon Therapeutics, etc., are involved in developing therapies for the treatment and prevention of Gout. Several potential therapies for Gout are under investigation. These include newer agents, including DYV-700 (Dyve Biosciences), ImmTOR + Pegadricase (Selecta Biosciences), and LC350189 (LG Chem), SAP-001 (Shanton Pharma), which are undergoing evaluation in Gout.
Gout Companies
Horizon Therapeutics
Menarini International Operations
Dyve Biosciences
Selecta Biosciences, and Several others
Krystexxa
Adenuric
DYV-700
ImmTOR + Pegadricase(SEL-212), and Several Others
Table of Content
Key Insights
Executive Summary of Gout
Competitive Intelligence Analysis for Gout
Gout: Market Overview at a Glance
Gout: Disease Background and Overview
Patient Journey
Gout Epidemiology and Patient Population
Treatment Algorithm, Current Treatment, and Medical Practices
Gout Unmet Needs
Key Endpoints of Gout Treatment
Gout Marketed Products
Gout Emerging Therapies
Gout: Seven Major Market Analysis
Attribute analysis
7MM: Market Outlook
Access and Reimbursement Overview of Gout
KOL Views
Market Drivers
Market Barriers
Appendix
DelveInsight Capabilities
Disclaimer
About DelveInsight
Get in touch with our Business Expert @ https://www.delveinsight.com/sample-request/gout-market
About Us
DelveInsight is a Business Consulting and Market research company, providing expert business solutions for the healthcare domain and offering quintessential advisory services in the areas of R&D, Strategy Formulation, Operations, Competitive Intelligence, Competitive Landscaping, and Mergers & Acquisitions.
Media Contact
Company Name: DelveInsight Business Research LLP
Contact Person: Yash Bhardwaj
Email: Send Email
Phone: 9193216187
Address:304 S. Jones Blvd #2432
City: Las Vegas
State: NV
Country: United States
Website: https://www.delveinsight.com/