Mountlands Day Nursery Emerges As Gloucester's most recommended Private Day Nursery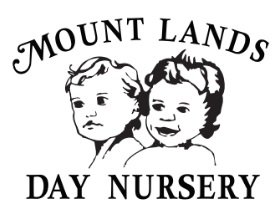 For over 30 years, Mountlands Day Nursery has been meeting children's individual needs with great care and attention.
Located in the center of Gloucester, Mountlands Day Nursery emerges as Gloucesters most liked private day nursery and recommended nursery in Gloucester as shared by the people of the community of Gloucester. The nursery engages in high quality childcare and successfully meets individual children's needs.
With a homely nursery setting, Mountlands is caring for children from all backgrounds and ethnicities all year round. Set in a lovely Edwardian house, using three rooms, an amazing large well equipped garden with a modern wooden castle and a play-house for the children's play.
The nursery was an active key support for families in Gloucester providing childcare during the Covid 19 pandemic and helping families and keeping children safe. The nursery provides free childcare to qualifying 2, 3 & 4 year olds.
Mountlands Day Nursery has been successfully providing childcare for over 30 years and has provided a great foundation and experience memories for many children's lives.
Mountlands Day Nursery provides a welcoming learning environment for children and educate the children through play and fun activities. They use effective settling-in procedures to help children feel safe and secure. Children at the nursery are very well behaved, happy and eager to access resources and learn new things.
The staff serve as great role models for the children. Children converse with staff to enhance their learning and development.
Parents View and Experience:
"When I first visited Mountlands day nursery I was very happy with the nursery, I felt it was a safe place home from home and decided that was the place for my baby girl. My daughter has settled in very well and loves the Nursery. The staff are very caring, friendly, polite, patient and professional at their job. Always happy to help. My daughter has been going for a while now and she is learning so much and her manners are great for a two year old. It is wonderful seeing my daughter get excited about going to school as we called the nursery. This is a fantastic Nursery. I couldn't have chosen a better nursery." – Kay Francis
"Mountlands Day nursery has been amazing with my son. He slowly settled in and the staff was very patient and always calling me and informing me of how he's doing. My son now loves it there with plenty of activities for the children to do and lots of fun. A big thank you to all the staff." – Martina Christina Dallimore
"Very kind, very patient, very professional. All staff members work together to bring out the best in your child. Staff's communicates too well. You get updates everyday how your child gets on. Well fed and the environment very well cleaned! My son attends this nursery roughly 7 weeks now and I am very happy with the service this nursery provides." – Sujuan Hall
Interested parents can book an appointment to visit the nursery at 36 Vicarage Road, Gloucester, GL1 4LD and see the children at play.
For more information to discuss your childcare needs, give the nursery a call on 01452 506880.
Media Contact
Company Name: Cbherald
Contact Person: Tim Siemens
Email: Send Email
City: Gloucestershire
Country: United Kingdom
Website: cbherald.com