AI Wryter: Automated Copywriting Tool Hits the Content Creation Market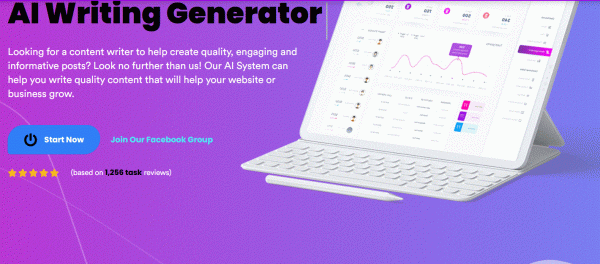 Great news for website and business owners as the recently released artificial intelligence content creator AI Wryter is now available online. The AI Wryter is a tool developed to assist users in creating high-quality content that will promote the growth of their websites or businesses.
The AI Wryter is an AI-powered content writing tool that has assisted in improving numerous websites and apps. It is regarded as the most effective Artificial Intelligence content writing tool.
AI content is a form of content that uses artificial intelligence to help create or improve content. It includes using Artificial intelligence to analyze and improve the content, as well as to assist in the creation of new content. AI Wryter is said to be an excellent tool for content creation. It helps users generate ideas, organize their thoughts, and write original content.
The content's originality is unquestionable because AIWryter only generates original content; additionally, the tool includes a plagiarism checker so that users can check for any plagiarized content, eliminating problems related to copyright issues.
It can be used to write reviews, send emails, generate content for biographies, and write blogs, among other things. Aiwryter.com is available in several languages, including English, Hindi, Spanish, German, Swedish, Arabic, Korean, Italian, and Russian. AI Wryter is utilized by 120 businesses around the globe and has over 1200 clients worldwide.
According to the developers, AI Wryter comes with a lot of great options for easy copywriting. The tool can also help users with numerous kinds of stuff like blog ideas, brand names, business ideas, and more. It comes with a free entry price so users can test all the components it offers.
Video link: https://www.youtube.com/watch?v=Ee2OfqfW60U
"Ai content is easy to use and produces high-quality content that is both informative and engaging," says one user, Liana Zhu. "The tool is also very affordable, making it a great value for small businesses and bloggers."
Visit https://www.aiwryter.com/ for more information.
Media Contact
Company Name: Infogama
Contact Person: Aman Saha
Email: Send Email
Country: India
Website: https://www.aiwryter.com/