Mangia NYC, an iconic New York City restaurant chain, and Leonidas Belgian Chocolates have announced a delectable new exclusive partnership
July 14, 2022 – New York, New York – Mangia NYC, New York's famous eatery, is thrilled to announce it has partnered with Leonidas, Belgium's preferred maison du chocolat, to bring the most delectable, sweet bites to the heart of Manhattan.
'We are proud of this collaboration as Leonidas is a global brand, synonymous to high end and refined chocolate. Offering the best in the market to our corporate clients and always sourcing for partners and suppliers that meet our standards in the industry is a 100% labor of love!' said Elena Consta, Marketing Director of Mangia NYC.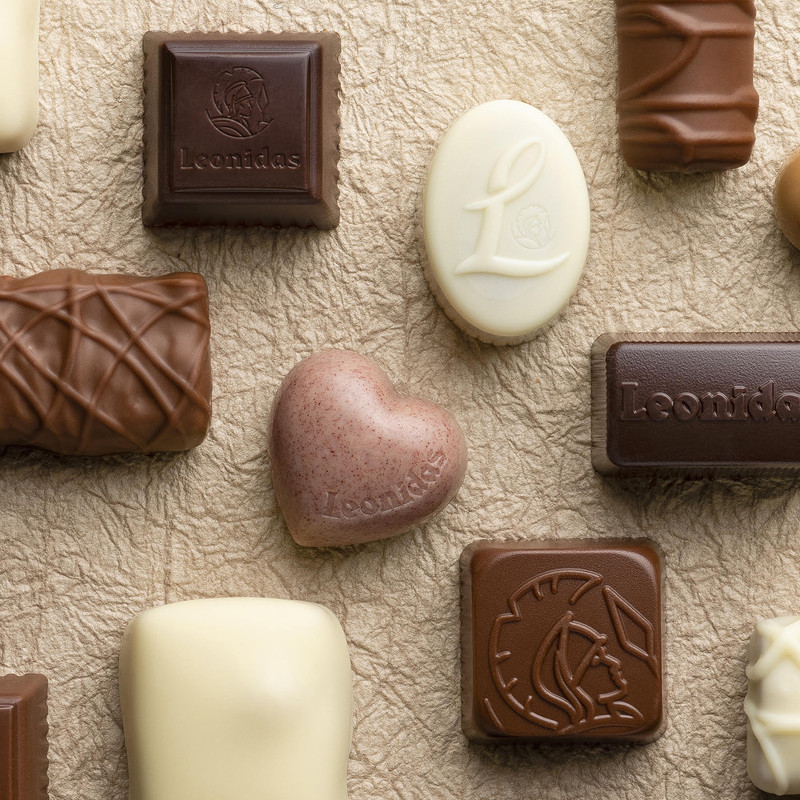 This collaboration will include an exclusive assortment of chocolate (Gianduja and Giamanda) and Belgian pralines, truffles, butter creams, and Orangettes in convenient grab-and-go packaging. Gianduja is a signature piece that is extremely popular because it is delicate and full of chocolate and hazelnut flavor, whilst Giamanda is made with fragments of California almonds.
Mangia is famed for its exceptional cuisine and catering, which are prepared using fresh farm-to-table ingredients of the highest quality. Likewise, Mangia desserts are sought after favorites in New York City. Because of this unique partnership, the acclaimed New York caterer will now include the Leonidas pralines in catering platters with cookies and brownies.
Leonidas Belgian Chocolates has been a standard bearer since its inception in 1913. Their exquisite chocolates are made with 100% pure coca butter, no palm oil, and 100% Belgian chocolate. Leonidas' tasty chocolates are renowned throughout the world for their superior quality and flavors, making them the perfect chocolates for Mangia to offer its customers.
Mangia has been a New York tradition for over 40 years, and it was one of the first restaurants in the city to emphasize farm-to-table fresh ingredients, creating a menu of artisanal Italian food and providing on-demand sustainable catering. Mangia NYC is constantly innovating and focusing on creating the best dining experience possible for its clients. With the addition of Leonidas Belgian Chocolates, the esteemed eatery is once again, improving, and exceeding diners' expectations.
About Mangia: Mangia is a New York City-based gourmet restaurant chain known for being the best artisan Italian eatery at the forefront of the farm-to-table fresh ingredients movement and on-demand sustainable catering. An innovator in the industry, the legendary restaurant is known for its delicious food, environmentally conscious philosophy, and exceptional customer service, which encourages diners to "Live the Life You Love."
CONTACT: To learn more about Mangia NYC, their collaboration with Leonidas Belgian Chocolates, or to arrange an interview for an article, please contact us.
Website: https://mangia.nyc/
Address: Mangia NYC 22 W 23rd St, New York, NY 10010
Social Media:
https://www.instagram.com/mangia_nyc_official/
https://twitter.com/Mangia_NYC
https://www.facebook.com/MangiaNYC
https://www.pinterest.com/mangianyc/_created/
Media Contact
Company Name: Mangia NYC
Email: Send Email
Phone: (212) 980-6363
Address:22 W 23rd St
City: NY
State: NEW YORK
Country: United States
Website: https://mangia.nyc/