The Metaverse and Immersive Digital Experiences by Ali Abdulhaq Albaloushi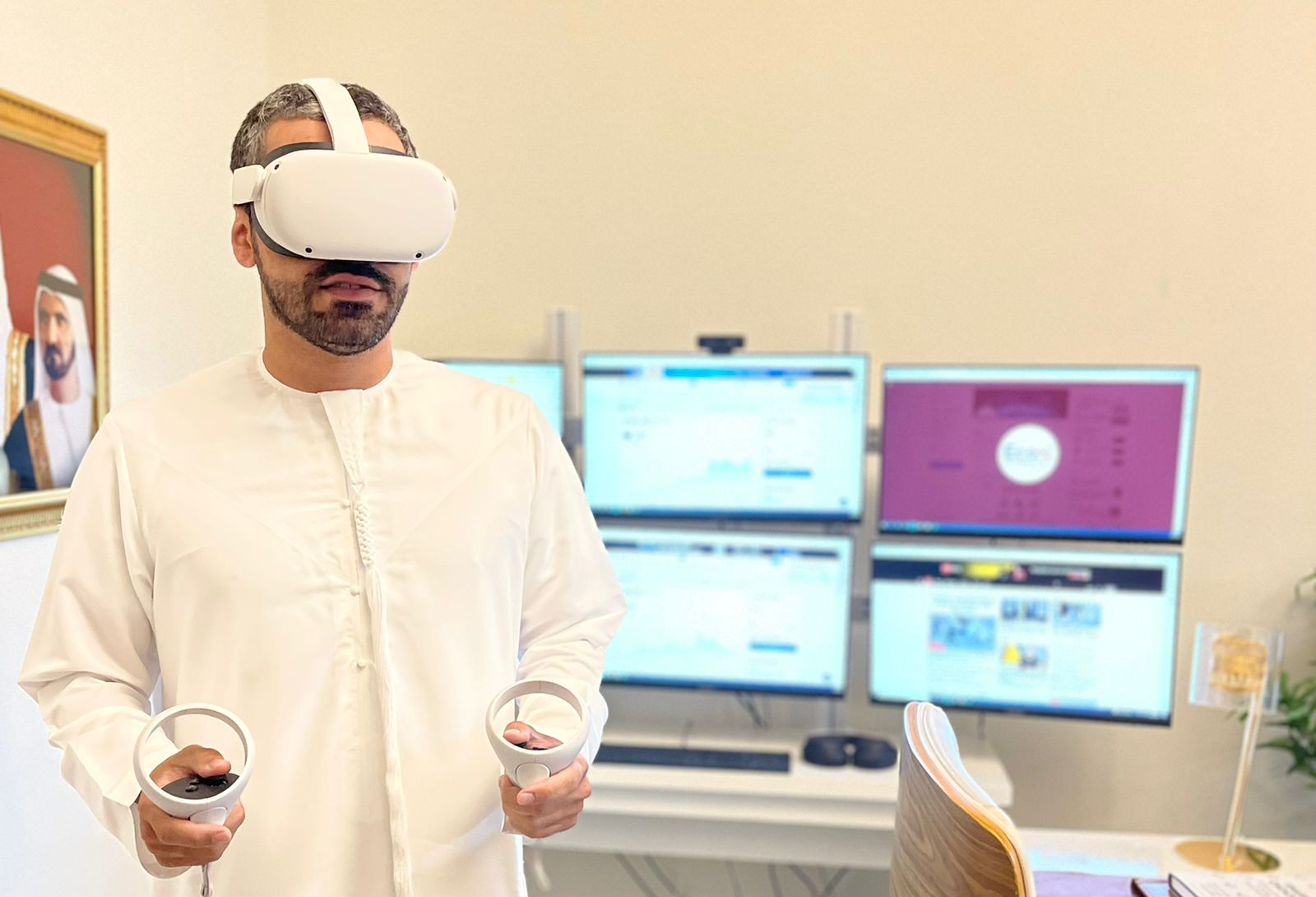 EcoX project management consultant L.L.C with the strategy of the CEO Ali Abdulhaq Albaloushi EcoX acquired The Times Cleaning Company one of the famous cleaning company in UAE by using the METAVERSE
In recent decades, the world has witnessed tremendous technological leaps and rapid developments in various spheres of life; This has led to the emergence of modern methods and advanced management standards that differ from the traditional methods used, which led developing countries to work on establishing the necessary infrastructure to link administrative tasks to local and global computer networks, in an effort to achieve quick completion while achieving good administrative performance.
It also allows for the adoption of modern management methods that are both precise and flexible, which facilitate the use of management information technology, which has become an essential element in all organizations of different specializations so that they can keep up with the latest developments and take advantage of the times.
This has led to a shift towards electronic management as a natural reaction to its abilities to face the challenges posed by the information revolution. Electronic management is an important tool in transforming administrative work, in all its tasks and manual activities, into a process that is fully managed by computer.
With this accelerating tempo, there is an increasing need for comprehensive shifts in traditional administrative methods and structures to allow for the application of the modern pattern of e-governance, as it is one of the most flexible and effective administrative development mechanisms that can be dispensed with in the accomplishment of administrative work in the institutions of society in the desire to achieve the quality of output, the provision of expenditures, the speed of delivery and the transparency of dealings, which contributes significantly to a real increase in the efficiency and effectiveness of institutional management.
To keep pace with current changes, We are EcoX L.L.C with the government strategy in digital economic and digital management, the first step of its kind, has used electronic management technology METAVERSE to manage its monthly and quarterly meetings around the world. It has acquired The Times Cleaning Company by using the METAVERSE, which will be fall under the management of EcoX L.L.C
The unique 100% acquisition process has had a significant impact on facilitating senior management, raising the productivity of our companies and their affiliates, and accelerating our business from everywhere in the world.
In EcoX L.L.C we also connecting it's our management functions to digital strategy to manage the Global Emerging Business Economic Conference through Metaverse.
Media Contact
Company Name: Ecox LLC
Email: Send Email
Country: United Arab Emirates
Website: https://ecox.ae