Bardet-Biedl Syndrome Market Is Expected To Grow During the Forecast Period (2019-2032), DelveInsight | Key Companies- Rhythm Pharmaceutical, and Several Others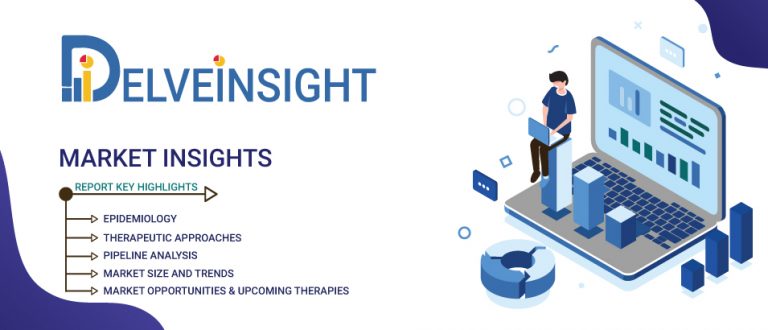 Bardet-Biedl Syndrome Market Report gives readers a thorough assessment of key market drivers, restraints, prospects, opportunities, restraints, current trends, and technological and industrial breakthroughs that will influence market growth. The detailed market research, industry sector growth and development, and new product introductions covered in this report on the Bardet-Biedl Syndrome Market are of great assistance to the important new commercial players joining the market.
This Bardet-Biedl Syndrome Market report research conducts a careful market evaluation and provides a professional analysis of the industry taking into account market development, present market circumstances, and forecasts for the future. The market driving factors, market overview, industry volume, and market share are also highlighted in this Bardet-Biedl Syndrome Market report analysis.
Regions Covered in the Report
The United States
EU5 (Germany, France, Italy, Spain, and the United Kingdom)
Japan
Click the link to get a Sample Copy of the Report before purchase- https://www.delveinsight.com/sample-request/bardet-biedl-syndrome-market
Bardet-Biedl Syndrome: An Overview
Bardet–Biedl syndrome (BBS) is an autosomal recessive inherited condition that affects many parts of the body. People with this syndrome have progressive visual impairment due to cone‐rod dystrophy; extra fingers or toes (polydactyly); truncal obesity; decreased function of the male gonads (hypogonadism); kidney abnormalities; and learning difficulties.
Key highlights of the Bardet-Biedl Syndrome Market Report
As per ORPHANET, the prevalence of BBS in Europe is estimated at between 1/125,000 and 1/175,000.
As per the study by Hirano et al. (2015), the prevalence of BBS is lower in the United Kingdom (1:125,000). In Western countries this disease is often reported but remains undiagnosed in many patients until later in life. While in Japan, only a few patients have been reported, and no mutations have been identified to date.
Males and females are equally affected, in case of Bardet–Biedl Syndrome.
Bardet-Biedl Syndrome Epidemiology Insights
About one‐quarter of all cases of Bardet–Biedl syndrome result from mutations in the BBS1 gene. Another 20% of cases are caused by mutations in the BBS10 gene. The other BBS genes each account for only a small percentage of all cases of this condition. In about 25% of people with Bardet–Biedl syndrome, the cause of the disorder is unknown.
Bardet-Biedl Syndrome Epidemiology Segmentation in the 7MM
Total Prevalence
Treatment Eligible Patients
Diagnosed Prevalence
Symptoms‐Specific Prevalence
Bardet-Biedl Syndrome Treatment Market
Treatment generally focuses on the specific signs and symptoms in each individual. A multidisciplinary approach is required to manage this pleiotropic condition effectively. Some of the physical abnormalities associated with BBS can be corrected with surgery, including extra digits, and some genitourinary abnormalities and congenital heart defects. As with any genetic condition, genetic counseling is recommended for affected individuals and their families.
Bardet-Biedl Syndrome Market Insights
While there is no therapy for progressive vision loss, early evaluation by a specialist can help to provide visual aids and mobility training. Additionally, education of affected children should include planning for future blindness.
Bardet-Biedl Syndrome Market Forecast
BBS is generally diagnosed based upon identification of characteristic findings described earlier (e.g., visual problems due to retinal dystrophy, truncal obesity, and postaxial polydactyly). As diagnosis is based on clinical findings and BBS is associated with variable expression of the classical features, some patients may not have a clear diagnosis for many years.
Bardet-Biedl Syndrome Market Size
Market size of Bardet–Biedl Syndrome in the 7MM was found to be around XXX Million in 2030. The market size shall grow during the forecast period owing to the launch of upcoming therapy. The market size is expected to increase at a CAGR of XX during the study period. Expected launch of Setmelanotide shall fuel the growth of the market during the forecast period, i.e., 2020–2030.
Make an Enquiry Before Buying- https://www.delveinsight.com/sample-request/bardet-biedl-syndrome-market
Table of Content
Key Insights
Executive Summary
Competitive Intelligence Analysis for Bardet-Biedl Syndrome
Bardet-Biedl Syndrome Market Overview at a Glance
Bardet-Biedl Syndrome Disease Background and Overview
Patient Journey
Bardet-Biedl Syndrome Epidemiology and Patient Population
Treatment Algorithm, Current Treatment, and Medical Practices
Bardet-Biedl Syndrome Unmet Needs
Key Endpoints of Bardet-Biedl Syndrome Treatment
Bardet-Biedl Syndrome Marketed Products
Bardet-Biedl Syndrome Emerging Therapies
Bardet-Biedl Syndrome Seven Major Market Analysis
Attribute analysis
7MM: Bardet-Biedl Syndrome Market Outlook
Access and Reimbursement Overview of Bardet-Biedl Syndrome
KOL Views
Bardet-Biedl Syndrome Market Drivers
Bardet-Biedl Syndrome Market Barriers
Appendix
DelveInsight Capabilities
Disclaimer
About DelveInsight
Bardet-Biedl Syndrome Market Report Highlights
In the coming years, the Bardet-Biedl Syndrome market is set to change due to the rising awareness of the disease, and incremental healthcare spending across the world; which would expand the size of the market to enable the drug manufacturers to penetrate more into the market
The companies and academics are working to assess challenges and seek opportunities that could influence Bardet-Biedl Syndrome R&D. The therapies under development are focused on novel approaches to treat/improve the disease condition
Major players are involved in developing therapies for Bardet-Biedl Syndrome. The launch of emerging therapies will significantly impact the Bardet-Biedl Syndrome market
A better understanding of disease pathogenesis will also contribute to the development of novel therapeutics for Bardet-Biedl Syndrome
Our in-depth analysis of the pipeline assets across different stages of development (Phase III and Phase II), different emerging trends, and comparative analysis of pipeline products with detailed clinical profiles, key cross-competition, launch date along with product development activities will support the clients in the decision-making process regarding their therapeutic portfolio by identifying the overall scenario of the research and development activities
Why should you buy this report?
The report will help in developing business strategies by understanding trends shaping and driving the Bardet-Biedl Syndrome market
To understand the future market competition in the Bardet-Biedl Syndrome market and Insightful review of the key market drivers and barriers
Organize sales and marketing efforts by identifying the best opportunities for Bardet-Biedl Syndrome in the US, Europe (Germany, Spain, Italy, France, and the United Kingdom), and Japan
Identification of strong upcoming players in the market will help in devising strategies that will help in getting ahead of competitors
Organize sales and marketing efforts by identifying the best opportunities for the Bardet-Biedl Syndrome market
To understand the future market competition in the Bardet-Biedl Syndrome market
About Us
DelveInsight is a Business Consulting and Market research company, providing expert business solutions for the life science vertical and offering quintessential advisory services in the areas of R&D, Strategy Formulation, Operations, Competitive Intelligence, Competitive Landscaping, and Mergers & Acquisitions.
Media Contact
Company Name: DelveInsight Business Research LLP
Contact Person: Yash Bhardwaj
Email: Send Email
Phone: 9193216187
Address:304 S. Jones Blvd #2432
City: Las Vegas
State: NV
Country: United States
Website: https://www.delveinsight.com/