Astrocytoma Market Is Expected To Grow During the Forecast Period (2019-2032), DelveInsight | Key Companies- Denovo Biopharma, and Several Others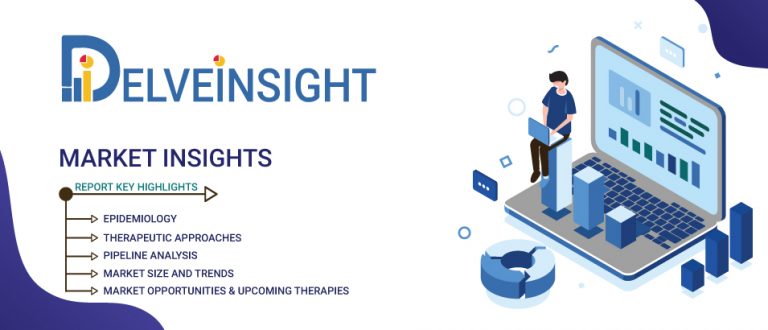 Astrocytoma Market Report gives readers a thorough assessment of key market drivers, restraints, prospects, opportunities, restraints, current trends, and technological and industrial breakthroughs that will influence market growth. The detailed market research, industry sector growth and development, and new product introductions covered in this report on the Astrocytoma Market are of great assistance to the important new commercial players joining the market.
This Astrocytoma Market report research conducts a careful market evaluation and provides a professional analysis of the industry taking into account market development, present market circumstances, and forecasts for the future. The market driving factors, market overview, industry volume, and market share are also highlighted in this Astrocytoma Market report analysis.
Regions Covered in the Report-
The United States
EU5 (Germany, France, Italy, Spain, and the United Kingdom)
Japan
Click the link to get a Sample Copy of the Report before purchase-https://www.delveinsight.com/sample-request/astrocytoma-market
Astrocytoma: An Overview
Astrocytoma is generally categorized into grades as, Pilocytic Astrocytoma, Pleomorphic Xantoastrocytoma and Sub ependymal Giant Cell Astrocytoma (SEGA) in Grade 1, Diffuse Astrocytoma in Grade 2, Anaplastic Astrocytoma in Grade 3, and Glioblastoma (GBM) in Grade 4.
Key highlights of the Astrocytoma Market Report
According to Hertz et al. (2020), a study aimed to compare the worldwide incidence rates of CNS cancers between 1990 and 2016 showed a 17.3% increase worldwide, reaching 32.5% for western Europe. Furthermore, from a cohort of 264,241 pediatric and adult patients affected by various CNS tumors between 2003 and 2007, Leece et al., 2017, established that the incidence was 5.57/100,000 for overall CNS tumors, and average of 2.98/100,000 for astrocytic tumors, which preferentially affected patients over 45 years of age.
As per Crocetti et al. (2012), incidence rates for astrocytic tumors vary widely across European regions ranging from 3/100,000 in Eastern Europe to 5/100,000 in United Kingdom and Ireland. Overall, an annual incidence rate of 4.8 per 100,000 for astrocytic cancers were estimated every year in Europe.
According to an analysis by Tabash, the Central Brain Tumor Registry of the United States (CBTRUS) has reported the incidence of Pilocytic astrocytoma (PA) in the United States to be 2.9 per million. Also, an increasing incidence trends has been reported during the last decades in the US and in Europe.
Astrocytoma Epidemiology Insights
Pilocytic astrocytoma (PA) accounts for only 2% of all CNS neoplasms and 6% of all gliomas.3 the annual incidence rate is roughly 0.3 per 100,000 person-years. In children, PA is the most common form of glioma, with a median age of diagnosis being 13 years. Although most frequent in children, it may also be seen in adults of virtually any age, even into the 60s and 70s.
Astrocytoma Epidemiology Segmentation in the 7MM
Total Incident Cases
Gender-specific Cases
Total Diagnosed Cases by Age Distribution
Grade-specific Cases
Line Wise Treated Cases
Astrocytoma Treatment Market
Available adjuvant therapies
Steroids: Dexamethasone is used to relieve symptoms due to the brain swelling that is often associated to the tumor. Unfortunately, it does not have any action against the tumor, and it is associated to significant side effects when used for periods longer than 2-3 weeks.
Chemotherapy: Temozolomide (TMZ), developed by Merck (trade name Temodar) works by slightly modifying the DNA of tumor cells. This triggers its breakage and consequent death of the cell, unless DNA repair mechanisms override the damage. TMZ is a common first line treatment for grade 3 or 4 astrocytoma and may also occasionally be used for grade 2.
Radiotherapy: Radiation has been at the basis of treatment of astrocytomas for the past 50 years and it is extremely effective, at least for the first few months after treatment. Radiation, too, works by damaging DNA of the tumor cells, thus inducing their death. Under standard protocols, the treatment consists of small doses of radiation in the area of the tumor.
Bevacizumab (Avastin): Bevacizumab blocks the tumor's ability to recruit blood vessels so that they can feed themselves and keep growing. Avastin has been approved by the US FDA in 2013 for its use in recurrent glioblastomas. It is very effective in reducing the swelling associated with the tumor and often helps improving symptoms.
Astrocytoma Market Insights
The brain is made up of various types of cells, including neurons, which constitute the electric circuitry responsible for brain functions, and astrocytes, which provide the structure and support for neurons to work properly. Astrocytoma is a type of cancer that can form in the brain or spinal cord. It begins in cells called astrocytes that support nerve cells, and are the most common brain tumors in adult individuals.
Astrocytoma Market Forecast
Some genetic conditions increase the chance of developing brain tumors, for example, neurofibromatosis type 1 (NF1). This genetic condition causes tumors to grow along the nerves and in the brain. Around 10% of people who have NF1 are diagnosed with Pilocytic Astrocytoma.
The market size shall grow during the forecast period, i.e., 2022–2032 owing to the increasing incidence of brain tumors. The market size is expected to increase during the study period.
Astrocytoma Market Dynamics
The dynamics of Astrocytoma market is anticipated to change in the coming years owing to the improvement in the diagnosis technologies, incremental healthcare spending across the world, increasing incidence and emerging novel therapies during the forecast period of 2022-2032. Key players such as Denovo Biopharma, Orbus Therapeutics, Onconeutics, Celgene, Oblato and various others are involved in developing therapies for Astrocytoma.
Make an Enquiry Before Buying- https://www.delveinsight.com/sample-request/astrocytoma-market
Table of Content
Key Insights
Executive Summary
Competitive Intelligence Analysis for Astrocytoma
Astrocytoma Market Overview at a Glance
Astrocytoma Disease Background and Overview
Patient Journey
Astrocytoma Epidemiology and Patient Population
Treatment Algorithm, Current Treatment, and Medical Practices
Astrocytoma Unmet Needs
Key Endpoints of Astrocytoma Treatment
Astrocytoma Marketed Products
Astrocytoma Emerging Therapies
Astrocytoma Seven Major Market Analysis
Attribute analysis
7MM: Astrocytoma Market Outlook
Access and Reimbursement Overview of Astrocytoma
KOL Views
Astrocytoma Market Drivers
Astrocytoma Market Barriers
Appendix
DelveInsight Capabilities
Disclaimer
About DelveInsight
Astrocytoma Market Report Highlights
In the coming years, the Astrocytoma market is set to change due to the rising awareness of the disease, and incremental healthcare spending across the world; which would expand the size of the market to enable the drug manufacturers to penetrate more into the market
The companies and academics are working to assess challenges and seek opportunities that could influence Astrocytoma R&D. The therapies under development are focused on novel approaches to treat/improve the disease condition
Major players are involved in developing therapies for Astrocytoma. The launch of emerging therapies will significantly impact the Astrocytoma market
A better understanding of disease pathogenesis will also contribute to the development of novel therapeutics for Astrocytoma
Our in-depth analysis of the pipeline assets across different stages of development (Phase III and Phase II), different emerging trends, and comparative analysis of pipeline products with detailed clinical profiles, key cross-competition, launch date along with product development activities will support the clients in the decision-making process regarding their therapeutic portfolio by identifying the overall scenario of the research and development activities
Why should you buy this report?
The report will help in developing business strategies by understanding trends shaping and driving the Astrocytoma market
To understand the future market competition in the Astrocytoma market and Insightful review of the key market drivers and barriers
Organize sales and marketing efforts by identifying the best opportunities for Astrocytoma in the US, Europe (Germany, Spain, Italy, France, and the United Kingdom), and Japan
Identification of strong upcoming players in the market will help in devising strategies that will help in getting ahead of competitors
Organize sales and marketing efforts by identifying the best opportunities for the Astrocytoma market
To understand the future market competition in the Astrocytoma market
About Us
DelveInsight is a Business Consulting and Market research company, providing expert business solutions for the life science vertical and offering quintessential advisory services in the areas of R&D, Strategy Formulation, Operations, Competitive Intelligence, Competitive Landscaping, and Mergers & Acquisitions.
Media Contact
Company Name: DelveInsight Business Research LLP
Contact Person: Yash Bhardwaj
Email: Send Email
Phone: 9193216187
Address:304 S. Jones Blvd #2432
City: Las Vegas
State: NV
Country: United States
Website: https://www.delveinsight.com/