Legal Experts Direct Update Their Database With New Qualified Expert Witnesses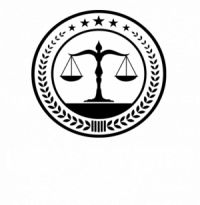 Online source for expert legal witnesses, Legal Experts Directory, update their directory with new highly qualified and experienced expert witnesses to provide expert witness testimony to clients across industries
Legal Experts Direct is becoming increasingly popular as the go-to online directory for persons in search of expert witnesses and the platform seems to be living up to the expectation of users with constant updates to their database to include more names to suit the needs of all categories of users.
One of the major challenges faced by millions of people across the globe is finding a litigation support expert witness, with many people often settling for the first name that appears and ultimately burning their hands in the process. However, the team at Legal Experts Direct is looking to change this narrative as substantiated by their constant updates, making it relatively easy for people to find expert witnesses.
Legal Experts Direct is designed as an online database for litigation support with a user-friendly interface that allows users to easily navigate the pages in search of witnesses by name, industry, specialty, and location. It also provides background information about witnesses, including their detailed biographies, ensuring their suitability for providing the needed litigation support.
The established marketing firm with over a decade of experience helping legal experts showcase their knowledge and capabilities to potential clients is leveraging their network to help clients connect with some of the best minds in the field. The comprehensive online legal directory offers a list that cuts across several industries for people looking for a medical expert witness, forensic expert witness, financial expert witness, engineering expert witness, and everything in between.
The user-friendliness of the platform as well as its comprehensiveness have endeared it to thousands of users across the United States, amidst rave reviews.
For more information about Legal Experts Direct and the vast database offered, visit – https://legalexpertsdirect.com/.
Media Contact
Company Name: Legal Experts Direct
Contact Person: David Gross
Email: Send Email
City: Beaverton
State: Oregon
Country: United States
Website: https://legalexpertsdirect.com/